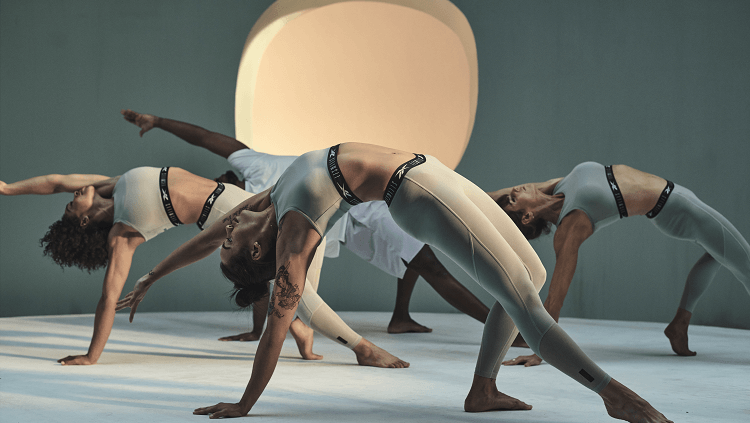 Les Mills is on a mission to create a fitter planet. Well that works for us! It also helps to explain why we're bringing Les Mills classes to our brand new exercise and dance studio this January.
The Les Mills story began in 1968, when four-time Olympian Les Mills started his first gym in Auckland, New Zealand. He kept it simple to begin with: basic strength and cardio training for a small community of athletes. Now, 50 years on, Les Mills classes can be found all over the world. As the brand has grown so too have the range of classes, but at their heart they are about combining music with movement. 
The three classes we are starting with at Tring Sports Centre are:
BODYPUMP
Using light to moderate weights with lots of repetition, BODYPUMP™ gives you a total body workout. It will burn calories and work your muscles. Instructors will coach you through the scientifically-backed moves and techniques, cheering you on as you go. You'll leave the class feeling challenged motivated and, well…pumped.
BODYATTACK
BODYATTACK™ is a high-energy fitness class with moves that cater for total beginners to experienced work out bunnies. The programme combines athletic movements like running, lunging and jumping with strength exercises such as push-ups and squats. With energising background music, BODYATTACK™ is a great fun way to burn calories and improve fitness. 
BODYBALANCE
Fancy something a little more slow moving? BODYBALANCE™ is a new generation yoga class that will improve your mind, your body and, maybe…your life.
In this class you will bend and stretch through a series of simple yoga moves, elements of Tai Chi and Pilates while an inspiring soundtrack plays in the background. Breathing control is a part of all the exercises, and instructors are on hand to guide and encourage. Beginners and experienced practitioners are all equally welcome.
We'll publish timetable details for Les Mills classes in due course. Meanwhile if you have any questions ,just drop us a line: enquiries@tringsportscentre.org
https://tringsportscentre.org/wp-content/uploads/2021/10/Bodybalance-website.png
500
750
Nick Wake
https://tringsportscentre.org/wp-content/uploads/2019/04/logo-1-1.png
Nick Wake
2021-10-11 15:46:38
2022-01-06 14:06:19
Les Mills Classes are coming to Tring!